AXEM Technology joins AIM Germany
AXEM Technology is pleased to announce that it is now a member of AIM Germany [AIM-D e.V.].
As AXEM Technology 's business is growing in Germany, it is only natural that the company joins the German branch of AIM-D e.V. in order to expand its network, increase its visibility with end customers and to contribute to RFID working groups.
What is AIM?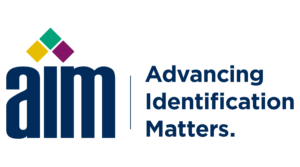 AIM is an industry association specialized in automatic identification, data collection and mobile data communication. It brings together experts, researchers and companies in the automatic identification sector.
Through a global network of experts and regular events, the association actively promotes and supports the market expansion of automatic identification technologies and methods such as RFID, barcode, Datamatrix (2D) code, OCR, NFC, RTLS and sensor technology.
As an expert and manufacturer of RFID, AXEM Technology joins the AiM network to actively participate in the association's network activities and contribute to the development of existing and future technologies.
For Know more on the products, identifiers and RFID readers offered by AXEM Technology, click here !
If you would like to discuss your RFID project directly with one of our technical sales engineers, go here!