AXEM Technology, manufacturer and RFID expert, offers a range of RFID tags that meet the traceability needs and strong environmental constraints (e.g. humidity, no network connection…) encountered by the actors of the Defense sector.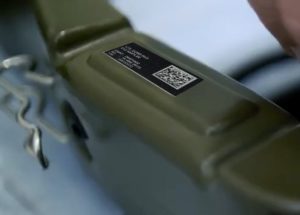 The range AX'Tag Memento range : reliability and robustness !
The tags of the range AX'Tag Memento range, designed and proposed by AXEM Technology, have an extended UHF memory for highly secure identification and maintenance applications of military equipment (e.g.: tanks, radios, PPE...). A real interest for equipment that must be operational at any time. Users can then quickly know the availability and status of parts, machines and equipment, the stock in real time…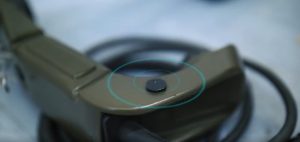 The 5 tags of the range AX'Tag Memento range are perfectly suited for applications such as the identification of materials, the management of potential and maintenance of equipment, the management of maintenance operations in remote areas, the monitoring of maintenance, overhauls and repairs of equipment and machines… In addition, some tags comply with the ATA SPEC 2000 Chapter 9.5 multi record standard (international standard created by the Air Transport Association (ATA) to promote and optimize the exchange and flow of information within the aeronautical industry).
AXEM Technology helps you understand the international ATA SPEC 2000 standard. Go here to learn more !
The tags can adhere to curved surfaces and have an exceptional resistance in severe environments (extreme temperatures, UV, solvents, acids, immersion in sea water...). In addition, they offer the property of being customizable by laser engraving, which allows to add visual information resistant in time.
The untraceable function, the great strength of the range!
AXEM Technology meets the requirements of the sector and the challenges of tomorrow, particularly in terms of security. Indeed, few RFID tags with untraceable function are available on the market. They allow :
Reduce or hide access rights to sensitive data
To reduce the reading distance of the RFID tag
To protect from untimely detections using cryptographic suites…
If you want your tags to be untraceable, please contact our sales team. This order is optional for the moment: not all the tags in the AX'Tag Memento range have the capacity to support this function (it depends on the chip), but this feature tends to develop.
Key features to remember:
High storage memory up to 64kbits
Personalization options: printing, engraving, encoding…
Optional compatibility with ATA Spec 200 Chapter 9.5 multi record standard
Several attachment methods available: glue or adhesive, standard or reinforced
To learn more about our 5 products available in this range, go here!