AX'Smart Reader 4, new intelligent industrial Reader RAIN RFID 4 ports
AXEM Technology completes its range of industrial RFID equipment with the AX'Smart Reader 4, a Reader fixed UHF RFID with an operating system under Android 9.0.
This Reader has 4 antenna ports with a maximum power of 30 dBm.
Designed to facilitate industrial automation, it can be integrated in the following applications: RFID portal for logistics, reading points in production or for access control, stock management, asset tracking...
The AX'Smart Reader 4 is the optimal Reader for the installation of an easy, autonomous, efficient UHF RFID reading solution for a guaranteed return on investment of your global RFID identification system.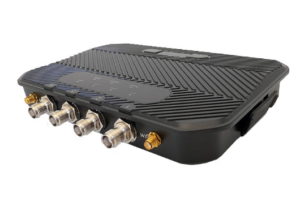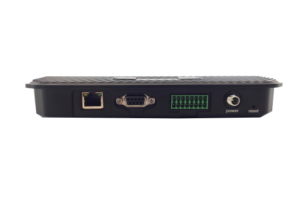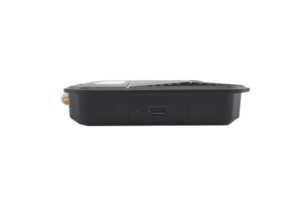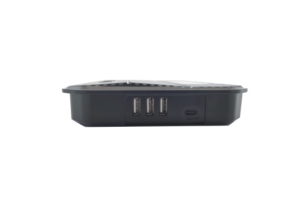 Discover our product presentation video:
Do you want a demo of the product? Contact us : commercial@axemtec.com
Easy to implement and use
This Reader based on Android is easily configurable:
Software development is much easier than on Linux.
The Reader AX'Smart Reader 4 is ready to use: graphical interfaces and features such as internet connection, telephony, GPS, Wifi and access to the Google store are available by default without any development.
This intelligent Reader works in complete autonomy. It is not necessary to control it from a computer or a tablet.
In no time, your RFID reading system is in place.
Multiple connection options
The connection options are :
wired: PoE, PoE+, USB, HDMI, RS232, GPIO
wireless: WIFI, Bluetooth, 4G/LTE
Note that the AX'Smart Reader 4 offers the possibility of inserting a GSM card and thus operating the Reader in 4G. Thus, the Reader does not need to be connected to the company's computer network, a real time-saver. Installation and commissioning is quick and inexpensive.
Related products and accessories
The AX'Smart Reader 4 is sold with a power cable and a plug transformer, 1 4G antenna and 1 WIFI antenna.
AXEM Technology provides accessories and products related to the implementation of your RFID reading system: antennas, cables and mounting systems.
C6-1313 antenna

C9-2626 antenna

Antenna 130*130*18mm
Circular polarization
6dBi gain
SMA-Female connector

Antenna 260*260*40mm
Circular polarization
9dBi gain
N-Female connector

Cable antenna/Reader, TNC-male / SMA-male

D5mm, L3m
D7,5mm, L6m
D7,5mm, L10mm

Cable antenna/Reader, TNC-male / N-male

D5mm, L3m: CA1934
D7,5mm, L6m: CA1933
D7,5mm, L10mm: CA1932